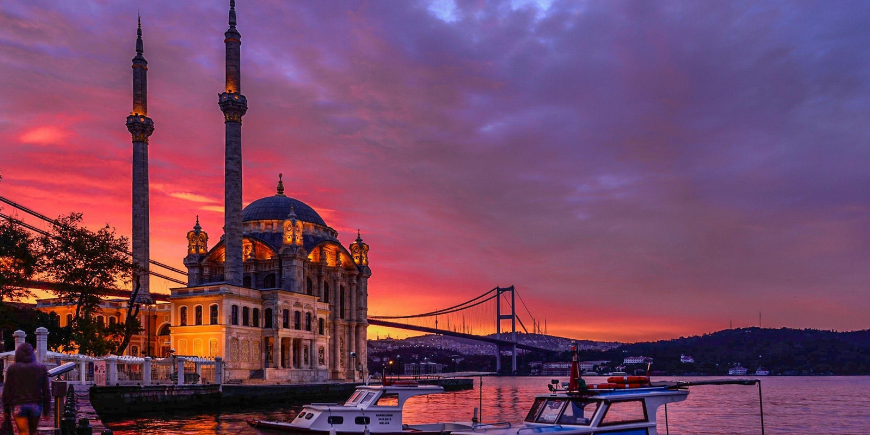 It is an important world city that connects Asia and Europe with its 8500 years of settlement history, 3000 years of urban history, and 1600 years of capital history. Istanbul was used as the capitals of states that were very important in their times such as Roman, Byzantine and Ottoman.
Another reason why Istanbul is important is that it has hosted different civilizations and cultures over the years. It is also very important that it still hosts this cultural diversity.
Although its population is constantly increasing, it was determined as 15.46 million with the censuses made in 2020.
Istanbul is a city that has business areas in many different fields such as economy, industry, trade, agriculture and tourism. Therefore, the reason why people prefer to come to Istanbul is that there are many job opportunities.
Accordingly, people who will establish new businesses prefer Istanbul to strengthen their networks and establish new relationships. Thus, the population of Istanbul is constantly increasing.
Most of the old empires that lived in Istanbul can still be found in the city. This makes Istanbul a touristic city in general.
It is quite remarkable in terms of history with churches that remained in the Byzantine period, mosques and palaces from the Ottoman period.
At the same time, it is a touristic place that attracts the attention of tourists with its Bosphorus.
Some of the touristic places to visit are as follows;
Istanbul Walls,
Dolmabahçe Palace,
Topkapi Palace,
Galata Tower,
Sultanahmet.
After its conquest by Fatih Sultan Mehmet in 1453, Istanbul was the capital of the Ottoman Empire for 470 years until 1923. Istanbul, which became the center of science, culture and art during the Ottoman period; mosques, synagogues and churches have attained a magnificent tolerance where they live side by side.
In addition, since it was in the Byzantine Empire before the Ottoman Empire, Istanbul has always hosted different cultures throughout the years.
In addition to its historical and structural importance, the fact that the strait connecting Europe and Asia is located in Istanbul is among the things that increase the importance of Istanbul.
It can be said that the places to visit in Istanbul are unlimited. The most impressive places in Istanbul that stand out at first glance are the Historical Peninsula and the Bosphorus. Visiting the Historic Peninsula, which contains historical places such as Topkapı Palace, Hagia Sophia and Blue Mosque, Grand Bazaar, Basilica Cistern, and the impressive Bosphorus tour, which starts from Eminönü Galata Bridge and continues to Anadolu Kavağı, are among the must-do activities for Istanbul's visitors. Your Istanbul trip would not be complete without a traditional and unforgettable sea cruise by ferry or boat in the Bosphorus, which separates Europe and Asia.
Fish bread made on boats in Eminönü, Ortaköy's kumpir, steamed burger in Beyoğlu, kokorec and profiteroles, Sariyer pastry, Sultanahmet meatballs, Vefa boza, yoghurt in Kanlıca are among the most famous and sought-after tastes of Istanbul.
The places in Istanbul, which are on the UNESCO World Heritage list, are as follows;
Hippodrome,
Hagia Sophia,
Hagia Irene,
Little Hagia Sophia Mosque,
Sultanahmet Urban Archaeological Site, which includes Topkapi Palace,
Süleymaniye Conservation Area, which includes the Süleymaniye Mosque and its surroundings,
Zeyrek Conservation Area, which includes the Zeyrek Mosque and its surroundings,
Istanbul Land Walls Conservation Area
The Adalar district of Istanbul has an island team consisting of 9 large and small islands (Buyukada, Heybeliada, Kinaliada, Burgazada, Sedef Island, Yassıada, Sivriada, Kaşık Island, Rabbit Island) and Vordonos Island, known as the Prince Islands or the Red Islands.
Byzantion
Nova Rome
Constantinople
Stanpoli
Darülhilafe
Makarrı Saltanat
Dersaadet
Asitane
Istanbul