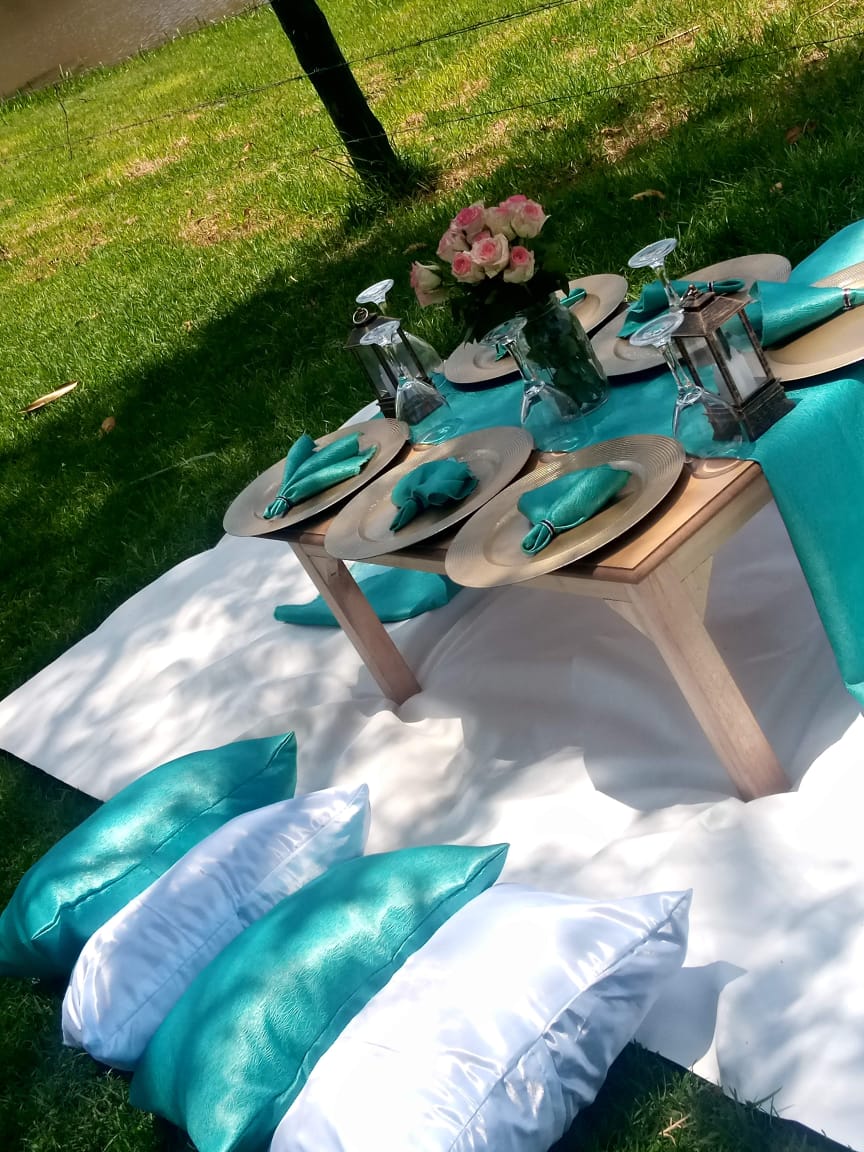 FAQ About

Rift Picnics and Events
We are located in Kericho and Bomet Counties. We work with gardens and Hotels located in Kericho and its environs.
We also do setups outside the two Counties but transport cost will apply and vary according to location.
You pick a date, Venue and the package of your liking.
Contact us to confirm availability
Reserve with 50% deposit
Answer a few questions on the theme of your preference.
Arrive to the venue on the agreed time and date, you will find everything set on arrival.
We will return to clean up when you are done.
As soon as you have a date, Preferably 48hrs before the stated date. We can as well schedule last minute setups if you are willing and available.
Yes. We can do overnight setups at the comfort of your home due to items security .
If it rains, we will gladly reschedule the setup to the date of your choice.
We do not offer refunds, However we will be glad to change your picnic setup to later date without any penalty.
Yes we do indoor set ups at the comfort of your home.
Yes you could leave early but you have to give a 30 min notice.
^