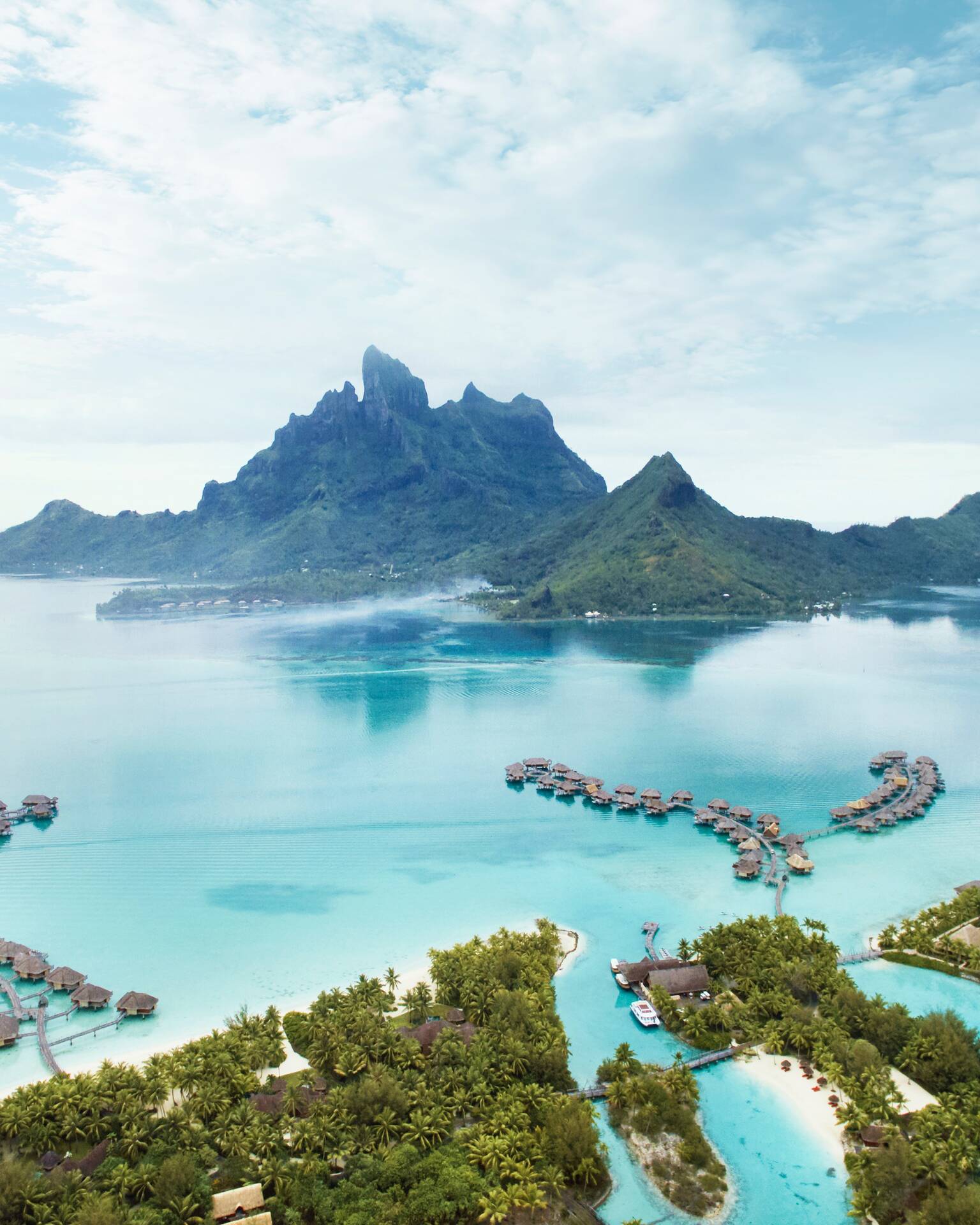 FAQ About

Bora Bora Island
Bora Bora is a small South Pacific Island Northwest of Tahiti in French Polynesia.
Bora Bora is not on any continent. It is a standalone island in French Polynesia. This is part of the region of Oceania, but it is not part of any continent.
The main languages in Bora Bora are French and Tahitian, but many people also speak English, especially resort employees so communication is quite easy for tourist.
The island is known for scuba diving, and it is luxury resort destination where some guest bungalows are perched over the water on stilts.
The first step in getting to Bora Bora is flying into the capital city of Papeete in Tahiti, then you hop on a 45-minutes flight to Bora Bora Airport.
The currency used in French Polynesia is the French Pacific Franc, abbreviated XPF or CFP. You should be able to convert dollars or pounds accordingly.
Bora Bora is famous for its iconic volcanic views, incredible pristine white sandy beaches, turquoise lagoon, and luxurious overwater resorts on islets that provide beautiful views of its beautiful surroundings.
^