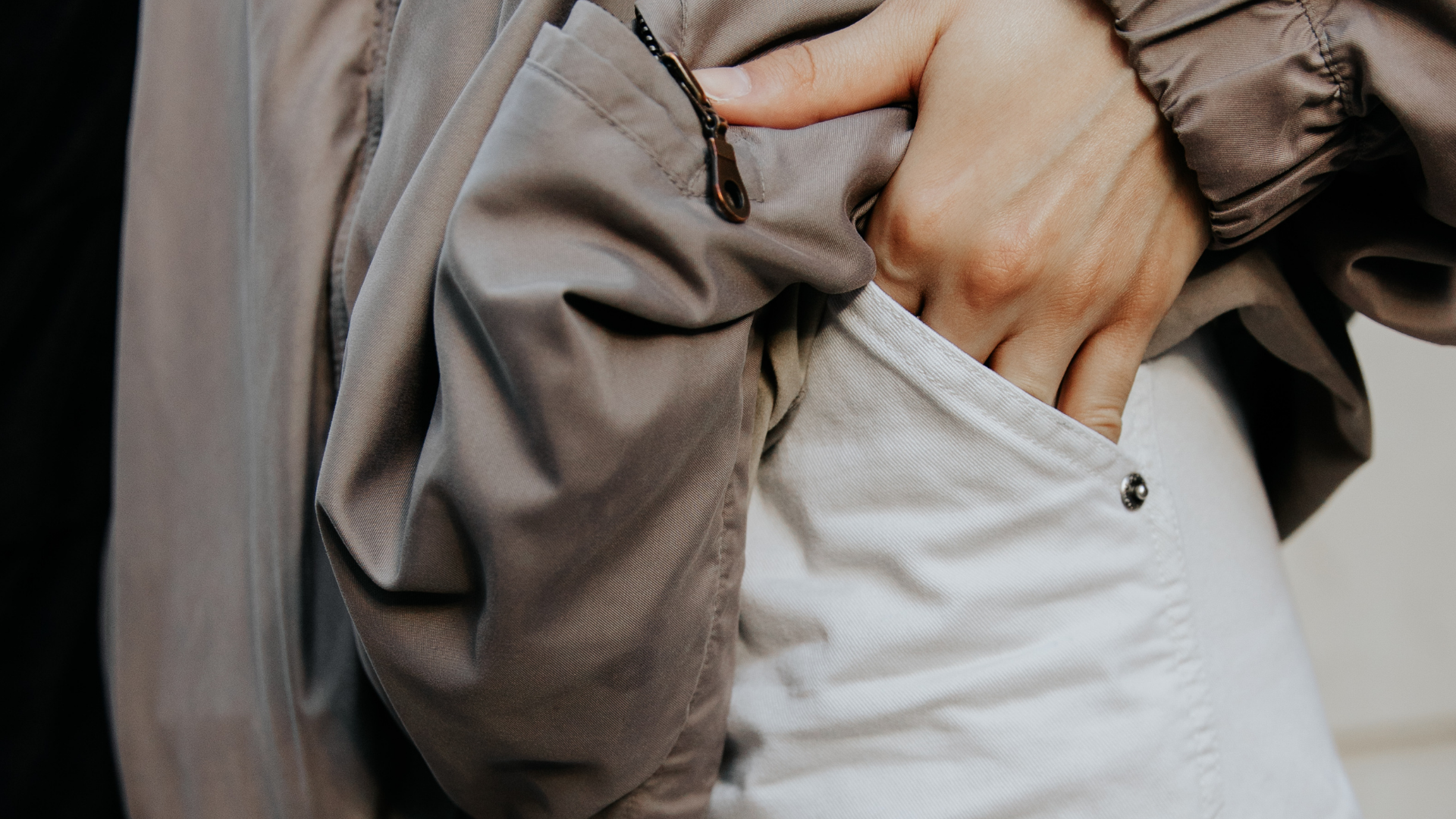 ın general, the emotions of the past period determine the trends of the next period.
How we are culturally and how users feel are some of the most influential things in determining trends.
For example, in 2022, the thing that is on almost everyone's mind right now is the pandemic. Many people experienced mental declines during this period, and this affected fashion. In the last year, 2021, tracksuits were the most preferred fashion product.
First of all, one of the things that will trend in 2022 will be complexity. A style dominated by chaos will come to the fore with the influence of the Emily In Paris series, as well as the effects of Y2K and TikTok fashion. Different fabrics and patterns will be combined. This is one of the things that represents escape. Given the current situation, the term escape seems like an appropriate term for this year's fashion trends.
In addition to such a chaotic style, in these periods when people need to relax, pastel tones and monochromatic clothing styles can also come to the fore as the opposite of the other.
Green seems to stand out as a color. This year, we observed different shades of sage green in the color of the year posts published by many brands in the design community.
In addition, we can say that the old money type preppy style will still be in trend.
Finally, at the other end of the spectrum, we can see the space age style. Metallics and technology-inspired outfits may come our way.
According to most people, fashion trends repeat every 20-30 years. According to James Laver, it repeats every 50 years. When you think about it, these predictions don't look too wrong. For example, with the arrival of the 2020s, we observed that the 80s and 90s fashions came. We've also seen a fashion look back to the 70s.
The average lifespan of a trend is around 6 months. That's why the fashion industry is a fast-consuming and new trend-hungry entity.
With the consumption of trends so quickly, it can be difficult to find a new fashion style or identify a new trend. For this reason, new trends are brought to life with a few updates by looking at the past.
However, when looking at the past, a fashion trend from a very recent time period is not preferred, it can be left alone with a trend that people do not prefer.
For example, in this period when high-waisted trousers are so popular and all types are worn, it may be pointless to bring the low-waist fashion again. However, it can be a new hit if the trends of early 2000s fashion are brought in when people are bored with the high waist.
The easiest way to do this is to shop secondhand or thrifting. The important thing is to have your main pieces in your closet. For example, a white T-shirt will never go out of style, or a plain cream-colored trench coat will not go out of fashion. But if you buy a trench coat with balloon sleeves by being deceived by the trends, you will not want to wear it after a certain period of time. This will lead to waste and you will feel behind the fashion trends. That's why, after filling your closet with staple pieces, what you will get, namely trends, can be in the form of second-hand or thrifting. Then, when a new trend comes, you can sell your old trendy things second hand or exchange them for new trends.
You should look at how you can wear these clothes in different ways instead of throwing all the clothes in your closet directly in the trash or getting rid of them. Or, another option, you can get new and different clothes from old clothes by taking them to the tailor.
Sometimes, a different style can be achieved without wearing the clothes as they should be, and this may be more suitable for new trends. For example, an old strapless blouse is no longer a trend. But by wearing it as a mini skirt, you find a new way of wearing it. This will both excite you a little and when will the mini skirt cease to be trendy?
Personal style is a style that the individual decides. In general, it can be independent of fashion and trends. Of course, sometimes trendy pieces can also be a part of your personal style, but if you continue to use them when these trends pass, it is a part of your personal style.
Trends, on the other hand, are fashion that people who have knowledge and authority on fashion create by thinking about it at the beginning of the year.
It is quite difficult to keep up with every trend. Assuming that trends come and go, it is difficult to keep up with trends and wear trendy clothes all the time.
But as long as you have staples in your closet, you can imitate trends. Even if you don't follow the trends completely, by changing the little bits that catch the trends, you won't be completely away from the trends.
Of course not. In fact, the trends are quite niche. The style of a person who likes every trend may not even be considered as fully settled. Trends is all about finding pieces that fit your style or how you adapt trends to your own style.
Even if you buy certain trends directly and put them in your closet, you may not be able to wear them. You may not like the way it looks on you or it may not suit your lifestyle.
Yes. Fashion has a different meaning from trends. Trends often come and go. Fashion can be long lasting. Of course, there may be temporary fashion and more permanent trends. It is not always easy to understand the difference between them.
If you have to think about the pieces that bring to mind the school years, different options from polo-neck t-shirts to V-neck sweaters will be the first options that come to mind. In the 2022 Spring/Summer season, all these pieces are ready to be included in daily looks.
Bringing vibrant colors together is no longer a matter to be approached cautiously. On the contrary, the fashion world is determined to encourage courage. It is possible to achieve this by giving more than one color a chance.
One of the most logical methods for effortless elegance is to get support from compatible pieces. Three-piece sets such as cardigan, skirt and bustier eliminate the hassle of creating combinations all over again.
Super minis, transparent details and decent decollete... While the concept of glamor is being redefined today, it is the rising designers such as Nensi Dojaka who make this change.
Bohemian looks, which can adapt to the calmness of summer evenings and consist of mostly draped pieces, are on the rise in the 2022 Spring/Summer season. The pieces, which come to life with both different materials and weaving techniques, are accompanied by details such as batik and tassel.
Pantone has announced the color of the year 2022 as Very Peri. Leatrice Eiseman, Pantone's managing director, says that 'Very Peri is the happiest and warmest of all blue tones, as it combines the fidelity and constancy of blue with the energy and excitement of red'.
In addition, greens will be among the colors that we see and will see most in 2022. Especially lime green is among the most striking ones.
Of course, it is not possible to skip white in summer. Like other years, one of the most important colors for the summer of 2022 is white.
Fishing sandals, which guarantee both comfort and stylish looks, are among the top items of the season.
Platform heels, which gained a loud voice in the fashion world with Versace's 2022 Spring/Summer collection, are candidates to be one of the first choices for weddings and invitations, especially in the summer months.
Gladiator sandals, which can complement slightly more masculine looks with their rebellious stances, are now under the wings of high fashion thanks to Chloé and Valentino.
Crystal stones, embroidery or metallic colors... This season, details with a high dose of sparkle are added to the elegant spirit of especially high-heeled shoes.
Flip-flops, which used to be only part of the beach style, can come to the fore in 2022 with their high-heel versions, even at the most elegant events.
Inspired by the flat or domed body structure of jellyfish, loose-fitting sweatshirts, sweaters or coats; It goes together with tights or tight pants.
There is only one thing to be noted here. The most important thing in jellyfishing is to maintain the balance. Yes, oversized cuts are a must for this trend, but it is necessary to be careful not to make choices that will make you look shorter than you are and can be described as shabby.
^