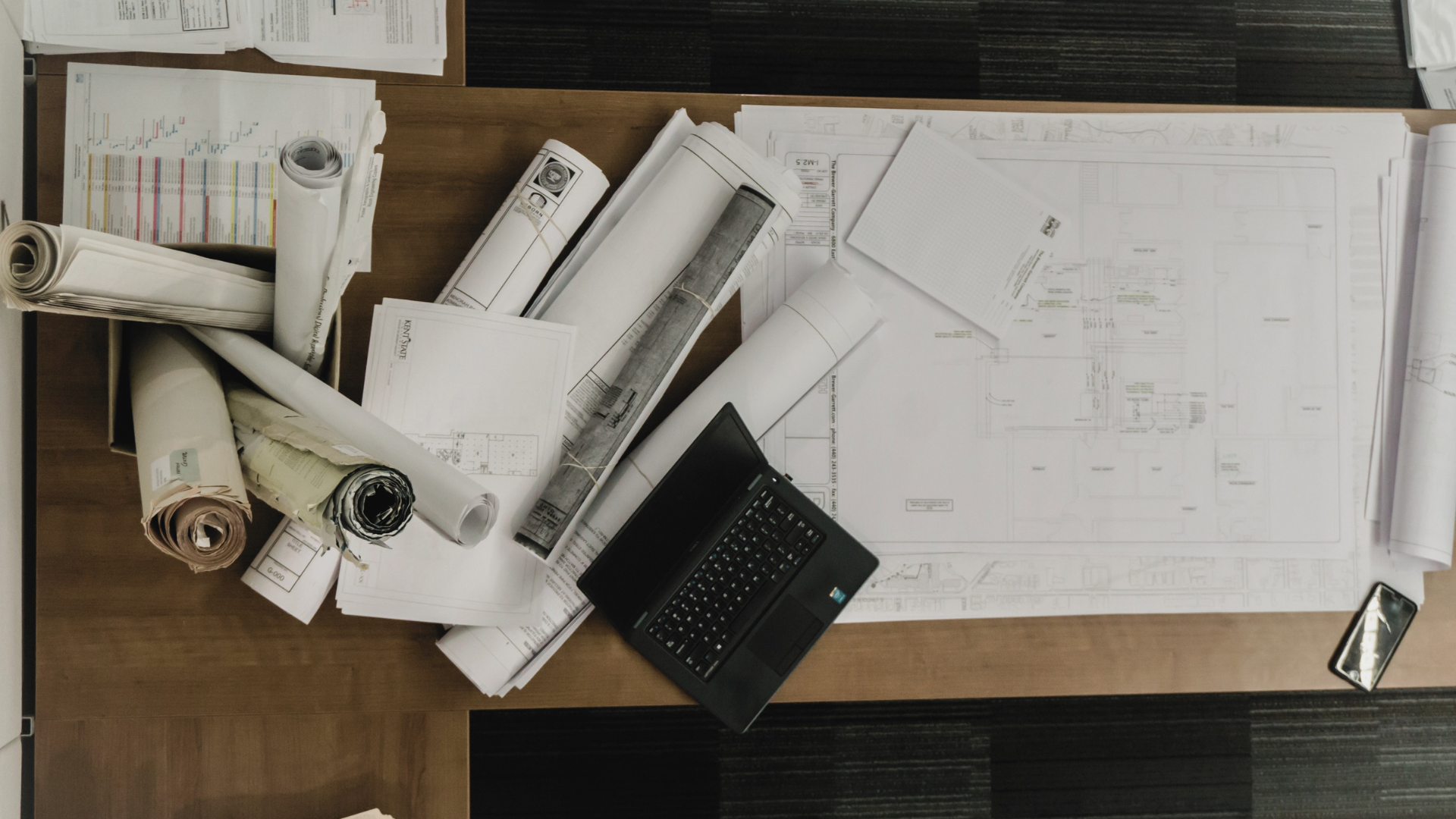 This usually depends on the person making the plan. However, there are certain tools that are generally used.
For example, markers, papers, computer programs.
Rulers, tapes and cheat sheets can also be used.
Deciding on the features of the rooms without drawing them first. The first thing to do is to determine the rooms that receive and do not receive sunlight, and then to determine the rooms that need sound insulation.
However, it should be decided which rooms should come next to each other without drawing any shape. For example, if we bring the rooms that need acoustic privacy side by side, we will save time and save space or, we put the rooms that require daylight on the exterior, so that they receive light from the window. But it's okay if there's no light in a laundry room. So it can be placed somewhere in the middle of the house.
Most countries have their own average room sizes. They can be used in this regard. However, the size of the work house can be shaped according to the wishes of the customer. Some customers may want a large living room and a smaller bedroom, while others may want a larger bedroom and a smaller living room. Communication with the customer is very important here.
The plan that will get the best view from all fronts should be chosen. For example, places such as dressing rooms, laundry rooms and garages should face the worst views we have.
When moving from one room to another, one should not enter a different room. For example, when going from the bedroom to the toilet, one should not pass through the office or if there is only one toilet, all rooms should be equally accessible.
Corridors should be allocated as little space as possible.
The main entrance should not open directly into the living room.
Finally, all doors must open into the room. If it opens towards the corridor, it can create traffic when it is crowded at home and make it difficult to use.
The regular doors do not have to be used everywhere. Folding or sliding doors can also be used in planning the house.
To create a more spacious livable space by minimizing unnecessary and less used space. To do this, a really good floor plan is needed.
First, the area must be determined. All remaining dimensions should be defined according to the size of the area. Measures such as how big the room should be or how much space the corridor should take.
Afterwards, when the locations and sizes of the rooms are determined, the walls should be drawn and then small details should be attempted.
Finally, making furniture size preferences will be a good guide afterwards.

Floor Planning
11 months ago | gizem
You can complete these subjects completely and flawlessly by working with a professional group of architects and engineers. Architectural plan, architectural project are also the subjects that you need to complete in the building permit.

Floor Planning
11 months ago | gizem
While drawing normal floor plans, a separate project slip, tag and special project notes (if any) related to that floor should be added to each sheet. While this makes the project rich, it allows for more careful examination of possible details that may be omitted during implementation. Scans are extremely important.