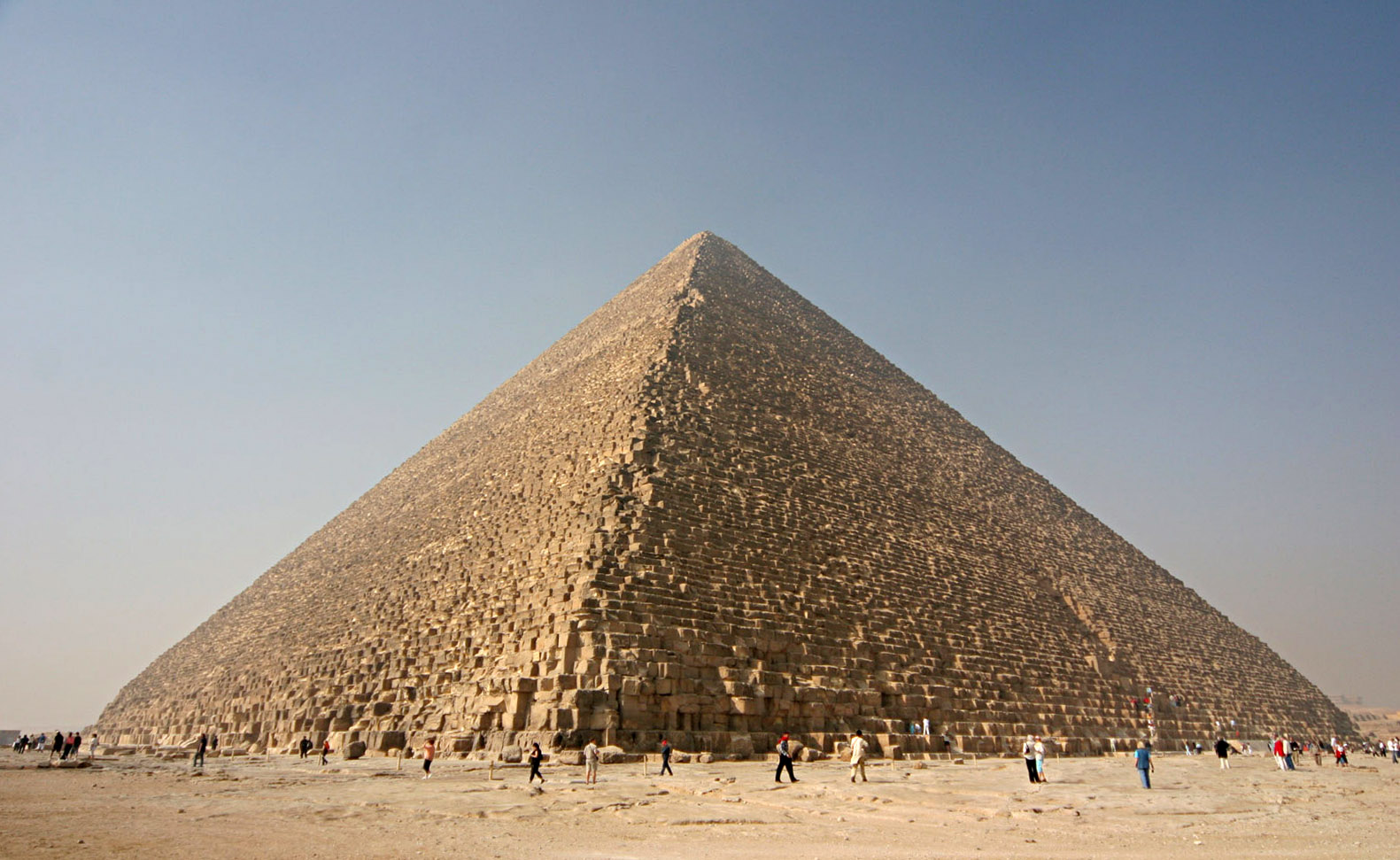 FAQ About

The Great Pyramid of Giza
Most archeologist and Geologist postulates that the Great pyramid is 4,600 years old.
The age of the pyramid was determined indirectly through its attribution to Khufu and his chronological age based on archeological and textual evidence and directly via radiocarbon dating of organic material found in the pyramid and included in its mortar.
The pyramid of Giza was 481 feet tall originally but is 454 presently.
The pyramid contains underground tunnels and burial chamber.
The pyramid consisted of an estimated 2.3 million blocks, 5.5 million tonnes of limestones, 8,000 tonnes of granite, and 500,000 tonnes of mortar used in its construction.
Egyptologists concluded that the Great Pyramid of Giza was built as a tomb for the Fourth Dynasty Egyptian pharaoh Khufu.
The pyramid is surrounded by a complex of several other buildings, including smaller pyramids.
The pyramid was the tallest man-made structure in the world for over 3,800 years
The interior of the pyramid is open to visitors upon the purchase of a ticket. Although tourists were once able to freely climb the pyramid, it is now illegal, and offenders face up to three years in prison as penalty.
^