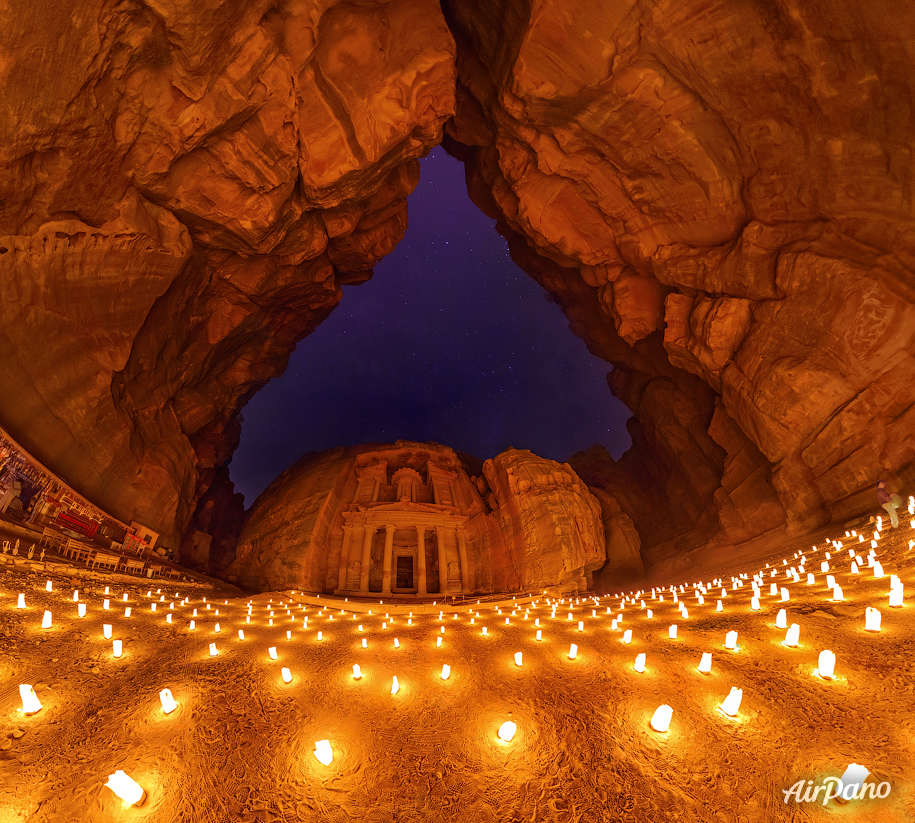 The ancient city became one of the seven new wonders of the world in 2007 by a vote of over 100 million people.
It's beautiful rock-cut architecture and innovative water management system is considered significant by historians and archeologists.
The spectacular sandstone city was built by the Nabataeans, they carved palaces, temples, tombs, storerooms, and stables from soft stone cliffs.
It is thought to have been built around 312BC and was rediscovered in modern times beneath ancient layers of sand by a Swiss explorer in 1812.
Petra to the Dead Sea is roughly 123 miles (198km).
Spring season is the best time to visit Petra. Spring is from March through June, during this time the country experiences throngs of tourists flocking in.
Most of the monuments in Petra were carved in two layers of sandstone. These layers are referred to as 'Disi Sandstone" in the upper parts of the site, and "Umm Ishrin sandstone" below it.
Major archeological sites include, the Treasury-the tomb of a Nabatean king, the Monastery- an isolated mountain temple, a theatre, government buildings and dwelling for regular people.