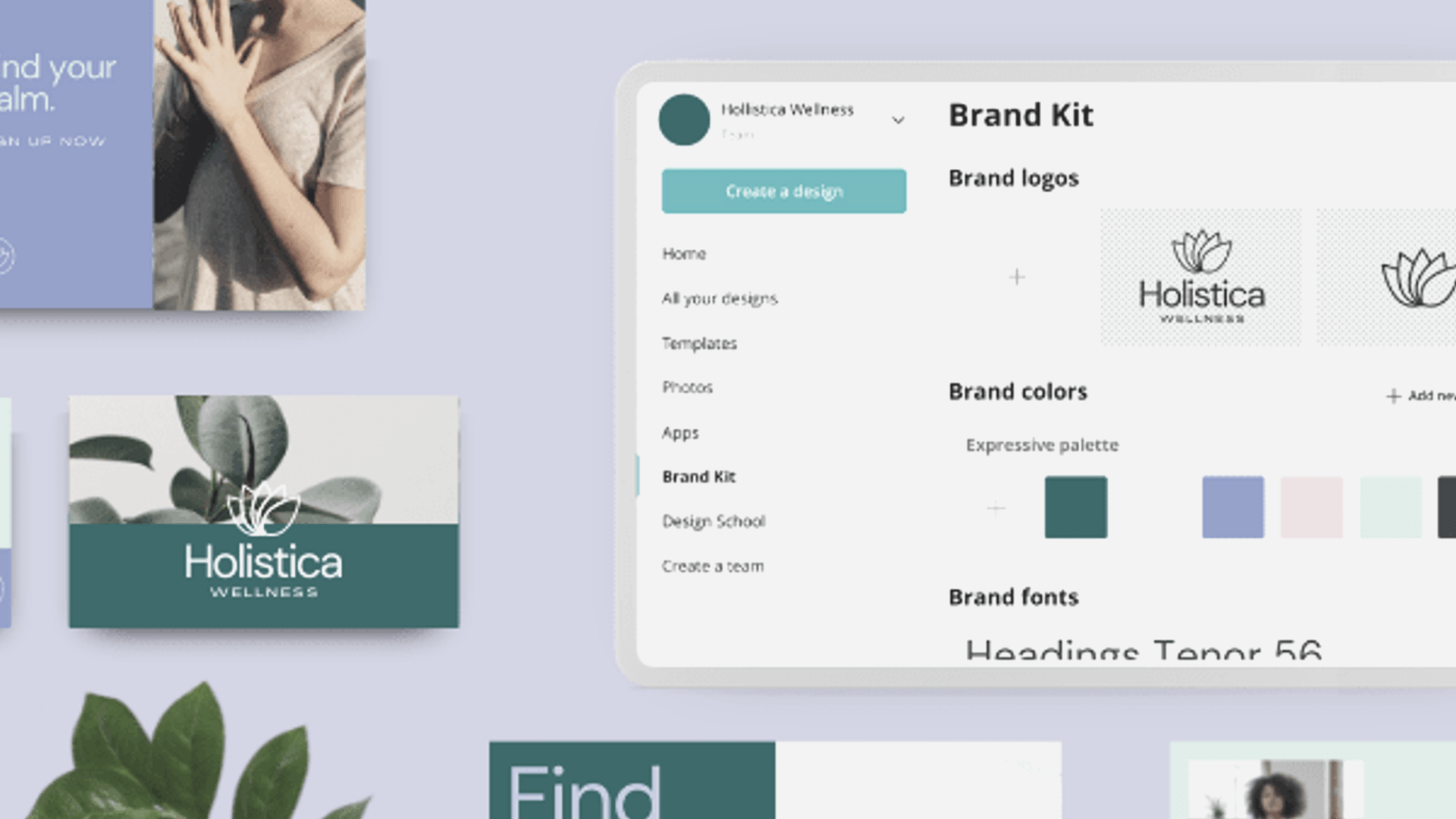 FAQ About

Brand Kit in Canva
Brand Kit part can be used with Pro membership. Canva offers a 30-day free trial for the pro version.
You can save your brand logo as png, choose your brand colors and adjust the dimensions of everything. It is a feature created to protect your brand's brand identity.
Simply you can create your brand's colors, logo, fonts and adding your brand's name to those features. Then you have a draft ready to use in all your designs.
Yes, Brand Kits can be created for more than one brand. It can be created and used for up to 100 different brands.
Brand Kit should be used to ensure the consistency of the brand and to make the designs appear as if they come from a single hand.
When you add your Brand Kit to Canva, Canva keeps your brand in a pre-set system. Thus, your colors and fonts can be added automatically when you want to add them to the templates. Thus, you create an easy design system for your team.
You can add as many logos as your brand has.
Giving your brand a visual identity makes your brand easily recognizable and thus allows you to gain loyal customers and users. In addition, having a certain consistency visually provides a more professional appearance.
While in the design editor section of Canva, you can select the Folders section from the left section to add a logo to your design. Then, when you select the folder named Logos, you will be observing your brand's logos.
This is a feature chosen to avoid confusion and confusing designs. In cases where the selected colors are not desired, different colors can also be used. However, it will make your job easier to have certain colors at hand to use at busy times and when there is no time to think.
After you note down the hex codes of your brand's colors, you add these codes to the colors section in Canva.
Any number of colors can be added. In addition, multiple color palettes can be added for a single brand.
The number of colors that can be added in a free Canva account is limited to 3.
For the design you want, you can first open a blank Canva editor page and then select any element and start adapting it.
When you select the color part, the color palette you have already prepared will appear on the left. From there, you can choose the colors one by one and try them until you get the look you want.
You can also update the fonts as you wish.
If you want to make it even easier, you can access your brand colors and fonts by choosing styles from the menu on the left. Click on it and it will automatically add it to the template.
^