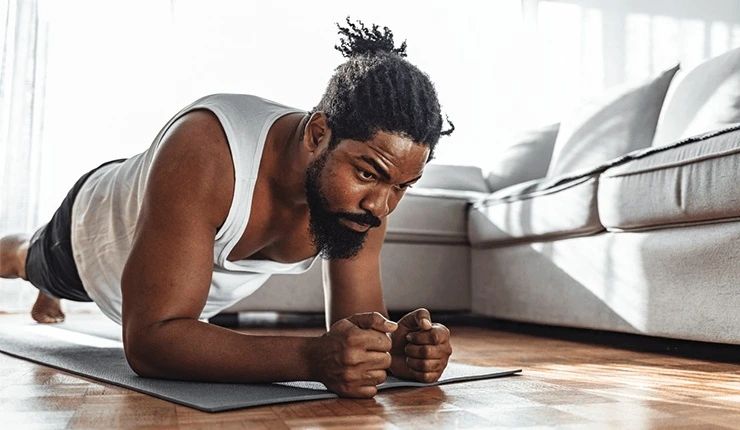 Fit-Stats is a web-based platform that helps build and improve body shape and general fitness. It is designed for people who desire an athletic body, and for those who seek to reduce obesity, those whose aim is healthiness as they have their desired shape already. Not excluding, nursing mothers that might have a special take on our service to guide them through losing overdue belly fat after childbirth.
Fit-Stat, unlike others, will be using an individual unique method rather than a generalized approach to draft a workout plan that works for each person's body pattern.
You can use Fit-Stats from anywhere using our web or mobile application.
Subscribe to our platform and become part of other users who are building their fitness dreams with us.
Of course, you can. We are here to provide you with exercise and diet plans throughout your companionship and journey with us.
One size does not fit all. There is more to exercise than health, some use it as recreation. We recommend you exercise at least 3 times a week, you may choose to increase this.
Again, one size doesn't fit all. The perfect individual timing is as: as much time as it takes to cover your exercise for the day. Otherwise, a session for 15 minutes at least, is recommended.
Results can vary according to consistency and body type. While physical changes are not instant magic, internal attentions are quiet, if you listen to your body after each workout session.
Many things could prompt an error pop-up, some DIY is: to check your internet connection, clear your app cache, or restart your mobile device. If the situation persists, contact our customer support.
Exercise is another way to increase muscles, and one of the constituents of weight is muscle. Follow up on your weight by using a scale for measurement weekly and update your profile with results.
With us are exciting premium features that are not limited, giving you access to training guides, videos, opportunity to share routines and progress with friends.
Your membership is voluntary, you may cancel any subscription you have with us at any point in time if you desire to terminate it.