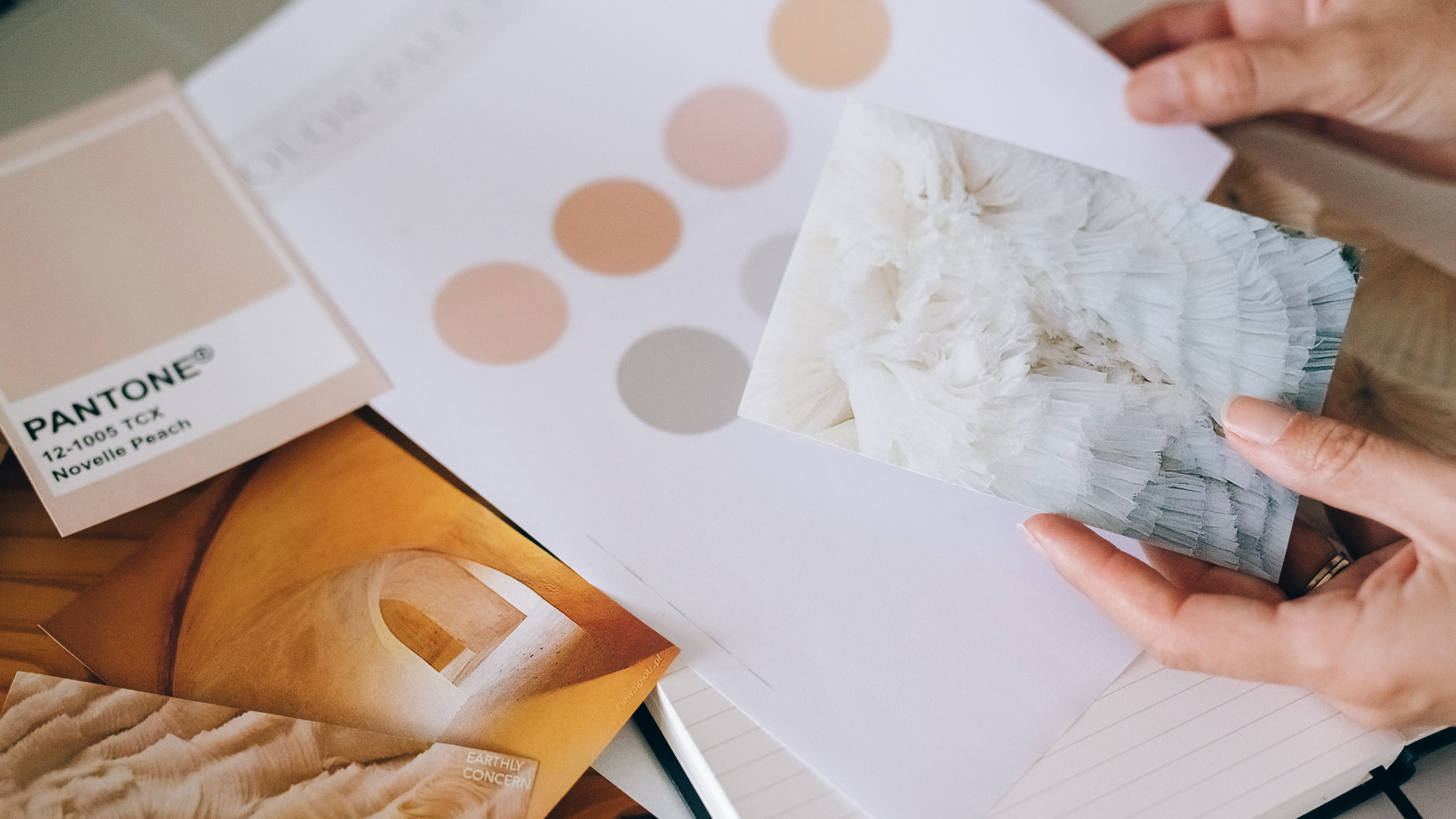 Mood boards are starting point in the creative design process. It helps the designer to organize their ideas and visualize their first conception of 'how the space will feel?'.
Mood boards are mix of images, colors, textures and everything that goes into design that inspires the project.
It can be prepared physically. A beautiful composition can be created by finding and printing images that will inspire design on the Internet.
Also, the same process can be done digitally. Especially Canva is a very good online tool for mood boards. You can also use tools like Photoshop.
There is no difference between mood boards prepared physically or digitally. They serve exactly the same purpose.
The important thing is how the designer is comfortable and how they can create more effective boards.
First, a visual search can be done for inspiration. These inspirations can be of nature, the colors of sky, decorative pieces, furniture, textures, spaces that already created or anything that serves as an inspiration. These images can be found on Google, Pinterest, or any site that serves images.
These images can then be edited. After saving, you can move forward by being more selective, deleting the excess or discovering the deficiencies, and filling in the areas that feel empty.
All that needs to be done next is to edit these images according to your choice or the taste of the customer.
It is very important to leave free space for the eye to rest. When creating a beautiful mood board, sometimes things can get out of hand. Except that this is the style of some, if such a tiring mood board is not desired, empty spaces should be left. There should be spaces between the harmoniously placed images.
Furniture
Decorative Items
Reference Projects
Colors
Vibe or Mood
Texture
Information and Keywords
Mood boards are used in almost all artistic diciplines. In architecture, interior design, fashion and everything that involves design since the creative process begins with the inspiration.