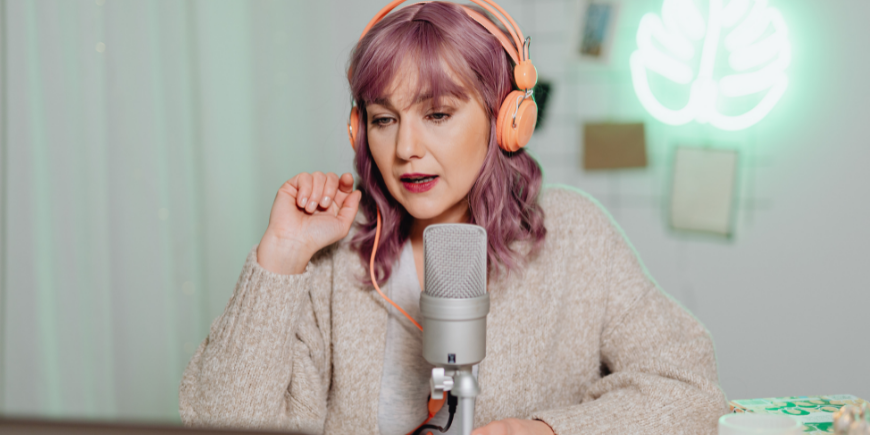 FAQ About

Influencer Marketing
Influencer marketing is a marketing channel that resembles word-of-mouth marketing. It occurs when a brand partners with an influential creator to advocate for their in return for some form of compensation.
Influencer Marketing, where well-known people on social media, called Influencers, agree with brands and promote certain products. Instagram, which is one of the most common social media tools recently, is also one of the applications where Influencer Marketing marketing technique is used the most. In addition, Youtube is one of the websites where product promotion is frequently made through influencers.
Influencer Marketing is frequently applied by people who are seen as reaching a certain audience in various social media tools, and these well-known people are called "influencers". People who reach a certain audience and share their daily life with people usually use the products of the brands they agree with as the products they use and share their opinions with people. People who see it used and liked are affected by these influencers, as a result, their curiosity about the product increases. This sales technique is one of the marketing strategies that encourages people to buy the most in recent years.
There are a few points that brands give importance to in the Influencer Marketing process. Some small brands will try to begin with affiliate marketing or gifting free products in hopes that an influential creator will most about the product organically. More experienced brands will recognize that most often the more experienced influencers prefer reasonable compensation for their creative work and brand advocacy.
The most important of these is that the influencer to work with has a direct connection with the product. For example; Influencers interested in cosmetics and care products usually make agreements with such brands. It is of great importance for brands that the influencer to work with is promoting using the product. Another point that brands pay attention to is that the followers of the influencer work with the target audience of the brand. As the advertisement made to a different target audience will fail, the sales of the right product introduced to the right target audience will be positively affected. For this reason, brands generally review the characteristics of the influencer's followers, such as age, gender, lifestyle.
First of all, a research is made for the Influencer suitable for the product or service that is planned to be promoted. When it is believed that the right Influencers are found, these people are contacted and cooperation is mentioned. When mutual agreement is reached, cooperation starts according to the articles in the contract.
Authenticity of the creator, average engagement of their audience, history of brand advocacy, how brand safe the creator is (do they attract controversy), and how dependable they are at following through on brand deals.
Choosing Brand Related Profiles
This ensures that the campaign reaches the right audience. The audience of the person to be used as an influencer should appeal to the product. We can describe this as binding. If there is a binding between the target audience and the product, the right target audience is addressed. Therefore, the selected Influencer target audience should be similar to the target audience of the brand.
Agreeing with the Influencer Reaching the High Reach Number Suitable for the Target Audience
In order for the target audience to have the fastest and easiest access to the product promotion, the accounts used as Influencers should have easy access and high levels. Reach Influencer marketing is also one of the most important points. With an Influencer account with high interaction, desired returns can be obtained, but one of the most important points here is that the number of interactions is more important in choosing an influencer, no matter how many followers. An Instagram profile with organic followers will have a high interaction count, while a profile with a purchased follower will have fewer interactions.
Influencer identification, outreach, negotiation, review, approval, and measurement. Also you can expect these;
Product reviews by influencers on social media,
Product placements for creative content,
Sharing of brand campaigns and new product launches,
Sharing a unique coupon code so that the Influencer's target audience can buy more products,
Collaborating with Influencer to create a co-branded product or campaign,
Promoting the events that the Influencer or your brand will attend,
Influencers support the event with relevant content by donating products to events,
This includes using Influencers to create content such as videos, blog posts and social media ads for the brand.
Influencer marketing is a powerful way to generate organic third-party advocacy and can be a great way to add social proof to your paid ad program which often results in better traffic and conversions being generated.
Since most opinion leaders gather their audiences from social platforms, we can say that Influencer marketing is closely related to social media marketing. So this channel allows you to reach an enormous audience.
Influencer marketing also allows you to easily reach people that you cannot reach through traditional advertising. The main reason for this is that two-thirds of consumers use ad blockers.
On the other hand, the fact that people you can't reach because they use ad blockers voluntarily receive advice from Influencers, which clearly demonstrates the importance of Influencer marketing.
There are some points that need to be considered in order for the Influencer Marketing campaign to be successful. The first of these is the accounts that will promote, the second is the advertising content, and the third is the social media platform where advertisements are made. You should not be deceived by the number of followers of the person who will advertise. We are in a period when it is popular to buy followers cheaply. For this reason, it is important that the people, likes and comments on the phenomenon's Instagram account are organic. Followers with egg profiles mean that your money will be wasted. Another issue is the content of the advertisement. Influencer advertisements, conveying the product by squeezing the audience will have the opposite effect. It would be more logical for the advertisement content to smell less of advertisements and to prepare a synopsis on the recommendations. It should not be forgotten that the main purpose here is to gain trust. With confidence, sales rates will also increase.
Mega Influencer
Influencers with the highest number of followers are in this category. Mega influencers with more than 1 million followers on at least one social media platform; It is defined as the group that regularly produces content, has the most active and the most followers.
Tip: While mega-influencers are trying to stand out with very high follower numbers; research reveals another important point of the situation and it is noted that as the total number of followers of influencers increases, the interaction of the masses with the channel or content decreases.
For Instagram influencers with more than 10 million followers, the participation rate remains between 1-2%.
Macro Influencer
Content producers with 500,000 – 1 million followers are in this category. Actors, celebrities, magazine figures, athletes, such as "content production" is secondary and based on their main professions.
This group, which produces more professional content compared to micro and nano influencers, which can be counted in the lower category, is often preferred by brands that have very clear goals about carrying out their communication under this roof and what they want to achieve.
Micro Influencer
Micro-influencers usually make up the group with 10,000 to 50,000 followers on any social media platform. The reason why these people stand out is the interaction rate of their followers, rather than the number of followers.
The influence of influencers in the macro group is often overlooked, as the motto of "the more followers, the better the return", which is the starting point of influencer marketing, still appeals to many brands.
However, contrary to what is thought, the influencers in this group; because they are more selective, they become much more owned and trusted by their audience. Therefore, they are also much more attractive to brands that offer products/services for more specific audiences.
Hint: Micro-influencers can be weak in content production, as their focus is mostly on delivering benefits. For this reason, you may not get highly professional jobs from people in this class, or you may try to offer more detailed guidance if you have such expectations.
Nano Influencer
This group of content producers with 1,000-10,000 followers is a small but perhaps the most influential group, with a very high engagement rate of 8%.
Attractive to brands and small businesses with lower budgets, those in the nanogroup may not yet specialize in this area, as they are the first step in the influencer marketing network, which can lead to price gaps.
Influencer marketing is usually carried out by agencies with portfolios of influencers with different categories and follower numbers. Especially when working with mega and macro influencers, agencies or managers, you can reach those in segments with less followers from their personal e-mail addresses or social media accounts.
If you are considering a continuous influencer communication, it may be more beneficial to work with agencies. With the direction of the agency, it can be easy to own the product/category you are targeting by working with different influencers on the same subject, so you can easily present the image that you are a prominent brand in the relevant category.
If you do not have the budget and time to work with the agencies, you can contact the influencers you think are suitable for you by researching through social media channels.
The success of your influencer marketing campaign depends on the influencer you choose to work with. The most important point is to identify the phenomena that are relevant to your industry. Otherwise, users will not show interest in your products or services.
Points to consider when choosing an influencer:
Reach – Does the influencer have enough followers?
Relevance – The area the influencer is working in should be relevant to your business. This is very important for reaching your target audience. Also, the Influencer's content style and personality should match your brand image.
Engagement – ​​Once you identify an influencer with a high number of followers, look in the comments section to understand how followers are interacting with their content. Do social media posts get a lot of likes and comments from their followers? How often are these posts shared by their followers? You should also consider the way the influencer interacts with their fans.
Experience – It's always helpful to work with people who have worked on similar projects before. They can add more ideas to make your campaign more successful.
Platform – Some Influencers have better influence on certain social media platforms. To choose the right influencer, you need to determine which platform is most suitable for your brand and then choose an influential influencer on that platform.
^