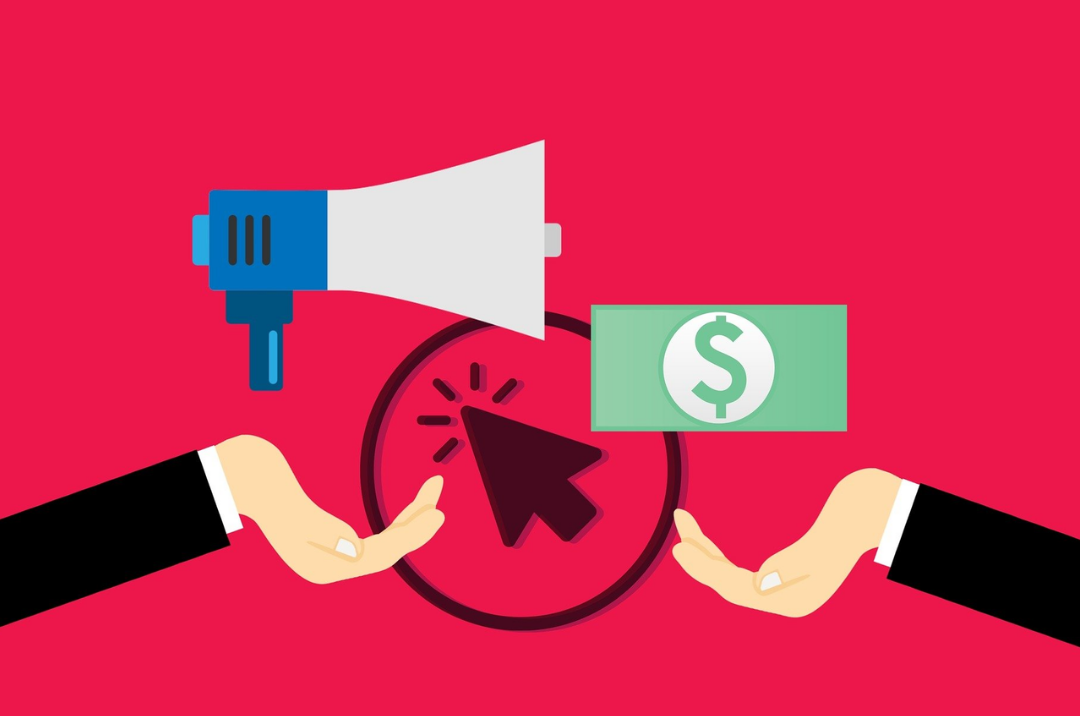 Paid media includes mass media such as television, radio, outdoor, or online that broadcast the company's paid advertisements.
These include any form of advertising, sponsored promotion, or trying to pay to promote your content on another site. Some types of paid media, such as influencer marketing, may intersect with earned media activities on a common denominator.
There are generally three types of media defined in marketing. These are;
Owned Media
Paid Media
Earned Media
Paid media has changed over the years. With these changes, we can collect paid media channels under five headings.
Social Media
It can probably be considered the most popular among them. We use social media frequently in our daily lives. And now almost every social media has paid options.
There are many social media channels, especially channels such as Facebook, Instagram, Youtube, and Pinterest.
Search Engine Ads
When we say search engine ads, we are talking about PPC and PPI. PPC (Pay-Per-Click) and PPI (Pay-Per-Impression).
PPC can be briefly described as an advertisement type that is published on the site to be advertised and in which the advertiser spends money when someone clicks on the advertisement.
On the other hand, PPI ads are the type of ads in which the advertiser directly spends money when someone sees the ad on the site.
Banner Ads
Display ads and web ads are other names for banner ads, which are typically visual, image-based advertisements that appear on websites for a brief time and direct users to the advertiser's website or a particular landing page. This kind of advertisement is a graphic or animated gif that is integrated into the publisher's website.
OOH and DOOH
Users are reached by outdoor and public space out-of-home (OOH) and digital out-of-home (DOOH) advertising. Through billboards, posters, bus shelters, benches, movie theaters, etc., OOH has been used as a part of traditional advertising to reach consumers while they commute, shop, etc. There was no use of digital or programmatic in this advertising channels.
Native Ads
Native advertisements are those text or image ads that blend in with the layout, typeface, and appearance of the page they are displayed on. They appear as In-Feed, Sponsored/Recommended Content, Search & Promoted Listings, Promoted Stories, and other formats on publisher websites. Advertorials that educate and affect conversions are also a part of this style of advertisement.
Paid advertisements come in a variety of forms, are paid for using a variety of ways, and each has a unique set of objectives and outcomes.
1. Cost Per Click (CPC)
Cost Per Click (CPC) is a model where a fee is charged for each click, regardless of the number of views or impressions obtained. With this performance-based metric's automatic and manual bidding, you can regulate your maximum bid amount or set a budget.
2. Cost per mille (CPM)
An advertiser pays per thousand ad views under the Cost Per Thousand/Mille (CPM) model. This is true of banners, native advertising, and other display ads.
Influencer marketing undoubtedly helps conversion rates, site traffic, and brand exposure. Still, it's crucial to keep in mind that each marketing technique is a component of a wider picture that also includes earned, owned, and paid media.
In reality, influencers are referred to as earned media rather than paid media.
Any content where others are talking about you is considered earned media. This includes advocates who distribute your content independently or via social sharing platforms, influencers, PR, reviews of your goods or services, and plain old fans and supporters.
External marketing initiatives that entail a paid placement are referred to as paid media. Examples include display adverts, branded content, and pay-per-click marketing. For internet firms, paid media is a crucial part of revenue growth and brand visibility.
Examples include social media ads, Google Ads, and more conventional choices like TV ads, print ads, and billboards.
It is critical to distinguish between three types of media channels: paid, owned, and earned.
Paid Media
Paid Media entails placing advertisements on your customers' preferred media channels in exchange for a fee. Advertising platforms enable you to broaden the reach of your campaign and raise brand awareness by utilizing various types of content such as photos, videos, texts, search engine ads, collaborative content, and so on. Paid media allows you to reach your target audience and gain new customers.
Owned Media
As the name implies, these media are created, promoted, and controlled by business owners looking to grow their businesses. A product website, social media pages, a company blog, and a YouTube channel are all examples of channels. The audience for owned media is made up of current customers. The primary reason for having your own media channels is to establish long-term and trusting relationships with your audience.
Earned Media
Earned media is online word-of-mouth advertising. It is most commonly seen in the form of "viral" content. Earned media audiences include brand fans and subscribers. These individuals generate user-generated content (UGC) and promote your company through word of mouth. Recommendations, mentions, site discussions, likes and comments, online reviews, and content sharing are examples of such media. Earned media channels help to create a recognizable, honest, and trustworthy brand image. This is due to a well-thought-out marketing strategy, customer brand awareness, and active business promotion.
Paid media is regarded as essential in a comprehensive digital marketing strategy. Paid media, as opposed to inbound marketing, allows you to immediately reach out to your target group and start engaging them where they already spend their time.
Earned media, unlike owned and paid media, is not controlled by brands, making it less biased and, as a result, more trusted by customers.
The distinctions between both earned, owned, and paid media might become blurred at times. However, the transition from paid to earned media is difficult. There is a chance, but it's difficult.
Paid media refers to when a company pays for placing on a platform such as an internet site, a search tool, social media, website pop-ups, bulletins, and so on. You can reach audiences who would not have found you otherwise by using paid media.
Business Needs and Objectives
What is the goal of your paid media campaign - brand recognition, new product, special pacts, increased traffic, or increased sales? When you have a clear goal in mind, you are capable of making important decisions. Start creating a customer profile based on your target group and customer data to determine which ad format and ad channel will best convey your message. This, combined with the advertising goal, sets the standard for your paid media campaign.
The Advertiser
You can proceed to execution now that your background work has been completed and data has been collected and analyzed. As an advertiser, you join the content marketing stage at this point.
Ad Exchange, Demand-Side Platform, and Supply-Side Platform
You'll have to have a demand-side platform first (DSP). Its campaign builder tool allows you to specify the audience going to target criteria, budget, and ad message. The DSP then will engage with advertising services to locate ad inventory that meets your ad's criteria. Advertisers could use DSPs to manage, optimize, and evaluate paid media campaigns.
Tracking key performance indicators (KPIs), which also imply if the campaign is progressing towards its intended goal, is the best way to assess the success of paid media campaigns. Depending on their goals and objectives, various businesses and industries are using different paid media KPIs.
Paid media is a method for brands and businesses to advertise their content on the internet. Search ads outcomes, display advertising, adverts, and paid posts on social media are all included. Paid media on social media, in particular, entails using a channel's native ad tools to create, schedule, and release targeted ads to reach the desired audience.
To optimize their reach and influence, most business owners employ a combination of these strategies. Each channel has its demographics, ad features, algorithms, and advertiser requirements.
Before you begin developing your paid social media advertising strategy, identify the platforms that your target audience already uses. In that manner, you will have a relatively easy time creating the desired following.
Determine Your Budget
Decide Your Goals
Know Your KPIs
Understand Your Target Group
Choose the Timeline for Your Campaign
Create the Contents
Start Your Campaign
A bachelor's degree in marketing, information technology, or digital marketing can help you advance in your career. It is advantageous to apply for a license as just a PPC expert or paid search specialist.
You must be self-motivated as a soft skill. You must plan.
You can advance in this profession by obtaining Google certificates.
You must also have strong written communication skills. With that in mind, you must be creative when doing so.
Microsoft Office program knowledge must be beneficial to you.